Service Agreements -- "The Smart Choice"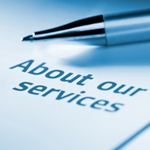 *Homeowner Peace of Mind Program*
Ferrell's Air Conditioning & Heating, LLC will keep your family comfortable during the Cold months of Winter or during the Hot months of Summer. Keeping your heating and cooling equipment properly maintained is the key to keeping your family comfortable and your energy costs low.
Summer Service Program
Clean Outdoor Condenser Coil
Check Refrigerant Level
Check the Start & Run Capacitors
Check Relays
Check Condensate Pump
Lubricate the Fan Blade
Check the Blower Wheel
Check Thermostat
Winter Service Program
Clean the Furnace Burners
Clean the Flame Sensor
Check for Proper Venting
Test for Carbon Monoxide
Check the Heat Exchanger
Check & Change Filters (if needed)
Check the Blower Wheel
Check Electric Heaters (Heat Pump Only)
Filters are NOT included in this program
Become a Ferrell's Preferred Customer and Receive
Priority Service and a 10% Discount on Parts!
This Peace of Mind Program begins in 2012. It is understood that it shall automatically renew until cancelled in writing by the Homeowner to Ferrell's Air Conditioning & Heating, LLC. Preferred customers will be contacted for Spring and Fall service appointments.
Peace of Mind Program
$169 annually for the first system
$75 annually for each additional system (POM must be in place for 1st system)
Accessory items & equipment may be added to the plan for $25 per year
Click here to print out the Homeowner Peace of Mind Program
---